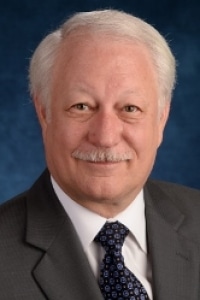 I would love to hear from you. Contact me here:
Rider Scott's legal background includes over thirty years of work and experience at the local, state, and federal level. His legal practice involves representation of both corporate and governmental entities with transportation, land use, zoning, condemnation, utilities, special district and regulatory matters in local, state and federal venues. In addition to legal matters, Rider represents clients before the Texas Legislature and in Washington as a lobbyist. He has a track record of outcome driven results for clients before executive branch or legislative bodies.
Rider was recently named the Executive Director of the Dallas Regional Mobility Coalition (DRMC). DRMC is the primary policy and advocacy group for the five county north Texas region (Collin, Dallas, Denton, Rockwall, Ellis) and the major cities of each county for transportation funding, planning and associated matters. He also serves as a Director of North America's Corridor Coalition, Inc. where he is one of three Vice Presidents, representing the USA. He is a Director of the National Alliance for Model State Drug Laws (a former Presidential Commission).
Rider's professional background includes: First Assistant to Criminal District Attorney; General Counsel and Chief of Staff to Governor; Personal Staff and Department Dep. Director to US Attorney General.
---
SELECTED ACCOMPLISHMENTS
Excellence of Management, United States Attorney General's Award, 1993 President's Award

National District Attorney's Association, 1993

Chief of Staff for the Governor of Texas, 1991
---
PROFESSIONAL AFFILIATIONS
Admitted, State Bar of Texas

Admitted, Supreme Court of Texas

National District Attorney's Association, Board of Directors, 1985-1994

National Coalition for Uniform Drug Laws, Board of Directors, 1996-present

National Alliance Model State Drug Laws

High Intensity Drug Trafficking Area, Director, 1993-1994

National Criminal Justice Association

President's Drug Advisory, Board Member

Governor's Criminal Justice Task Force
---
COMMUNITY INVOLVEMENT
North Texas Crime Commission, Former Board Chairman, 1994-2010
---
EDUCATION
University of Texas School of Law, J.D., 1974

University of Texas at Austin, B.A., 1971